DIRECTORY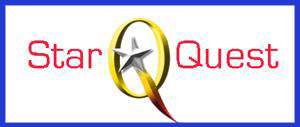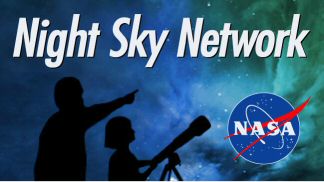 HISTORY PAGE

The Central Appalachian Astronomy Club held its "International Observe The Moon" on Saturday, October 1, 2022 at the Insight Astronomy Store, located at 419 S. Virginia Avenue, Bridgeport, WV, at 6:00 p.m. that evening.

Annual Astronomy Day Event : Saturday, April 27, 2019

The Central Appalachain Adstronomy Club held its annual Astronomy Day Event on Saturday, April 27, 2019 from 10 a.m. to 4 p.m.

at the Gaston Caperton Center, Clarksburg Campus of Fairmont State University, 501 West Main Street, downtown Clarksburg, WV.

We had a great event this year! This was a FREE event, and all ages were welcome.

We had telescopes on display for you to look through, exciting c

hildren's activities

, and astronomy related presentations by local experts.

Club members were on hand to demonstrate the telescopes and answer questions. We provided assistance with telescopes brought by attendees.

Children's activities began at 10:30

, and were led by Solar System Ambassadors, trained volunteers whose purpose is to communicate the science and excitement of NASA's space exploration missions and discoveries, to the people in local communities.

We had three speakers scheduled for the day:(1)

Nathan Tehrani (Guidance and Control Engineer, NASA IV&V

) Topic: WFIRST: A Big Window on the Universe; (2)

Mark Suder

(NASA IV&V

) Topic: Simulation - to -Flight 1 (STF-1) - West Virginia's First Spacecraft is NOW in Space!; and (3)

John Taylor, CAAC Vice President

Topic: The History of Astronomy

SPACE DAY at FSU

WV NASA Space Grant Consortium sponsored its 2nd annual Space Day,

on April 16, 2016, at Fairmont State University campus in Fairmont, WV. Our CAAC members attending set up solar scopes, showing sun spots and solar prominences to about 100 adults and children. Participants at this event also learned about robots, rockets, infrared imaging and other great science related subjects. CAAC is honored that FSU and NASA invited us help with this event.

2016: CAAC's Astronomy Day Event

The Central Appalachian Astronomy Club (CAAC) hosted our annual Astronomy Day Event, on April 23rd, 2016, at the Gaston Caperton Center of Fairmont State University, in downtown Clarksburg, WV. This event was FREE to the public. We held this event in order to give everyone an opportunity to learn about the great hobby of Amateur Astronomy. We had a Starlab portable planetarium courtesy of NASA. This is an inflatable dome, like a big tent! Realistic images of the night sky are projected on the inside surface of the dome, making this a great way to learn about astronomy. Several telescopes were on display and our knowledgeable members explained how they work. The science-related children's activities designed to be fun learning experiences were a big hit with the children. They created robot arms and made some cool planet paintings. Special guest speakers include: Nathan Tehrani presented a talk on Finding Neutrinos in Antarctica; Pete Gentile spoke on Pulsars and Gravitational Waves; and Kathryn Williamson spoke on Sun - Earth Connection. Cookies and soda were served be served.